Digitizing the food system.
We are faced with the challenge that by 2050, our food system will need to feed two billion more people.1 The existing food system represents one third of all human-caused green-house gas emissions.2 Even if we could tolerate the food system's impact on our environment, we would need to cultivate a land mass twice the size of India to feed two billion more people using existing practices.3 Nearly one third of the food we currently produce goes to waste, yet nearly 13% of the US population (or nearly 40 million people) lives in a food desert.4
Disrupting the legacy food system is a global imperative if we are to have a thriving society. At Rethink Food, we believe we are on the precipice of seismic shifts in how our food is produced and delivered. Our mission is to help transform the food system by investing in new ideas and technologies that reduce costs, increase access to healthy food and prioritize positive environmental effects. To do this we look for the entrepreneurs discovering revolutionary technologies in ingredients, regenerative farming, distribution, food-as-medicine, and waste reduction.
We are experienced, passionate industry professionals who have decades of experience in both technology investing and the food industry with a mission to unlock great financial and social value by reinventing and reimagining the global food system.
We invest in early-stage companies run by creative, diverse entrepreneurs and leadership teams.

AgTech & Precision
Farming
New and sustainable farming practices improving yields through digitization and automation.
Ingredient
Technology
Novel and nutritious ingredients that are sustainably sourced or produced.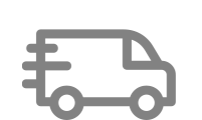 Sustainable
Distribution
Intelligent distribution networks that work toward carbon neutrality.

Packaging
Technology
Climate friendly solutions to replace or reduce single-use plastic packaging.
Food As
Medicine
Natural medicinals and preventative nutrition.

No/Low
Waste Tech
Technologies that efficiently move food from soil to plate and help reduce the 1/3 of all food globally that is spoiled.
Our portfolio represents the diverse leaders and teams driving lasting change for the future of food.